New Mind for
Financial Freedom
Find out how to re-calibrate your wealth blueprint, overcome limiting money beliefs,
and accelerate your income and net worth.
Here Is How "New Mind For Financial Freedom" Is Different
The online course, New Mind for Financial Freedom, teaches you how to use your mind to visualize and create your financial freedom. (take off the word "find" and change visualization to visualize)
You learn how to tap into your visual meditation skills to start living with abundance, completing the cycle of giving and prepare for the influx of new energy, people, and opportunities in your life with this hands-on, practical approach to clearing out old energy, envisioning an effective plan, and acting on it.
Your Instructor –
Laura Silva Quesada
Considered the original and most imitated meditation program in the U.S., The Silva Method teaches students specialized guided imagery techniques to rewire their subconscious and negative programming, tap into their true potential and achieve their goals. The trainings can also be found in the hugely popular online home study programs taught by Laura Silva Quesada, Jose's daughter and President of LSQ Productions.
Laura is the heart of the Silva Method. She has been training for 40 years and learned first hand from her father what power a disciplined mind can have. She has grown the Silva organization's international reach and strength. She is also the brain power behind new programs that keep Silva at the forefront of the personal growth industry with additions like Silva Life System, Silva Intuition System, Silva Mind Body Healing, and Silva Manifesting.
Laura is the Director of Product and Lecturer Development for Silva International. Born during the pinnacle of the Silva research on mind development, Laura was one of the primary research subjects, which gave her extensive personal experience and insight into the creation and use of intuitive techniques. Wanting to continue researching where her father left off, she brought together some of the most experienced experts in the mind development field, and in 1996, formed her own company, Silva 2000, which later evolved into MindBiz. Today, MindBiz and Silva International are working together with a broader vision expanding beyond traditional seminar training to Internet e-learning.
Laura is a modern woman, raising a family, running a business, nurturing a beautiful marriage, and creating time to take care of herself. She is a true testament to the Silva Method's empowering techniques, and she is a fan favorite across the generations.
What Laura's Online Students Are Saying
Nothing speaks for The Silva Online Course better than Laura's Online Students.
Would 100% Recommend This Course
"I wasn't able to go to a live seminar so the webinars provided an ideal substitute. It was great that we could have any questions that we had answered and that we get the material to review afterwards as well. I really enjoyed Laura's presentations and learning new skills to apply to my life. I would 100% recommend this course to anyone that would like to improve their life. "
The opportunity to interact live with Laura is invaluable!
"An amazing course! I am already familiar with Silva Life, Intuition and Healing Systems, and I still found this course to be incredibly valuable. Even though my questions were not well-worded, Laura fully and quickly grasped their meaning. My questions were answered fully. The opportunity to interact live with Laura is invaluable!"
So much more has been added and streamlined
"I took the course live back in the 70's and while much of it was the same, so much more has been added and streamlined so that going "deeper and deeper" is faster and just easier."
The training was excellent!
"Laura is an excellent teacher. She is one of the most motivating people that I have ever experienced. Laura's passion for the Silva techniques and her presentation and detailed explanations, her stories of how she deals with situations and resolves them with different techniques was so valuable to me. It's one thing reading about the techniques to refresh your memory from classes I took years back, and it's another thing learning it again straight from Laura online. The training was excellent! I am so grateful that it was offered at a cost I could easily afford and attend, right in the comfort of my own home … no hotel expenses, no driving, no flying. It was super. Thank you so much Laura!"
What to Expect From Your Online Training
MONDAY, DEC. 12TH
Day 1:Recognize Your "Money Memories"
While very young, we form many of our lifelong beliefs and attitudes about money. Hidden in our subconscious, these "money memories" will continue to haunt us throughout our living experience. The remedy, is to recreate our past, form new thoughts and beliefs about money and acknowledge our right to have as much of it as we desire.
You will learn techniques including:
General Assessment
Become aware of the many money memories and beliefs that are fueling your current money problems and do away with restricting core experiences about money that surface unconsciously
How To Remove Blocks About Money
Discover what is important to you in life, and what is holding you back from greater financial enjoyment. Then, "dis-create" the very things that are keeping you from financial freedom.
A Penny For Your Thoughts
Evaluate memories about money and how they have created your relationship with money and transform them into your powerful financial future.
Meditation
Exercise #1: Money Memory Clearing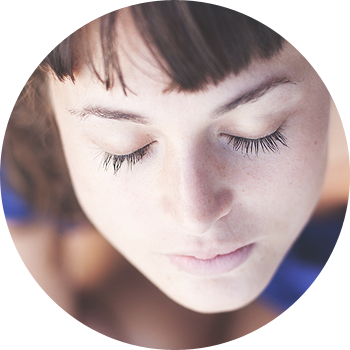 WEDNESDAY, DEC. 14TH
Day 2:Define & Design Your Financial Freedom
The idea of financial freedom is a one that carries with it more than just the thought of money. Because it is largely defined by economic means, someone else, or not defined at all, it has the power to affect all areas of our life.
You will learn techniques including:
Define Your Money Message
When you define financial freedom and what it means to your life and living experience, you can clearly and consciously communicate your money goals to yourself, others and the universe at large
Create Your Money Path
With clarity, you create a clearly carved out path that leads to your desired financial end result or to a financial end result even better than what you have imagined!
Design Your Money Outcome
Start with the big picture in mind. Decide what you want in the most precise manner and let your subconscious mind serve up what you desire.
Meditation
Exercise #2: The Portal
Exercise #3: Step Into Your Money Future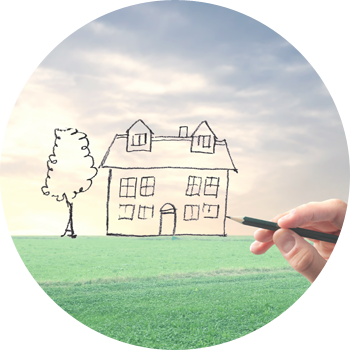 FRIDAY, DEC. 16TH
Day 3:Create A Strategy For Achievement
"Strategies are like recipes: choose the right ingredients, mix them in the correct proportions, and you will always produce the same predictable results." Charles J. Givens
You will learn techniques including:
The Right Game Plan For You
Strategy is the one step which most people totally miss in the process of goal achievement, which then leads to their failure. Learn how to discover the right game plan for your financial success.
Develop Your Strategy
No matter how huge your financial goal is, there will be an underlying set of patterns and key actions which will allow you to conquer it. Lay out your blueprint for financial freedom.
Congruence & Financial Independence
Congruence in all aspects of life allows the energy of abundance to flow freely towards you and grow. Learn the different progressive levels of congruency and secure your financial freedom by taking your wisdom into your long-ago past and far future.
Meditation
Exercise #4: Setting Your Strategy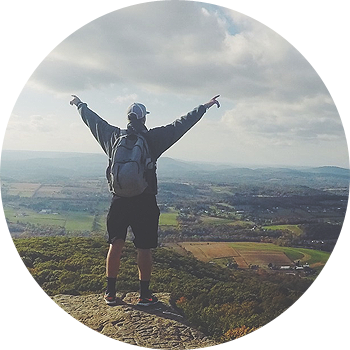 MONDAY, DEC. 19TH
Day 4:Transform Fear into Action
When you invest in your personal development and do away with your fears about money you take responsibility for your life, circumstances and happiness. Then, you can grab life by the horns.
You will learn techniques including:
How To Stay Consistent And Persistent
You will learn how to invest in your growth and evolution by devising your personal development action plan to follow.
Be Bigger, Better, More
You will learn how to expand every area of your life and become a better you. The bigger you are, the more you can be filled with abundance. A bigger you…a bigger bank account.
Tips to Overcome Fear
Learn to identify the conflict of your inner voices and put them rest once and for all by resolving all fear and transforming it into action.
Meditation
Exercise #5: Metamorphosis
Exercise #6: Transform Fear Into Action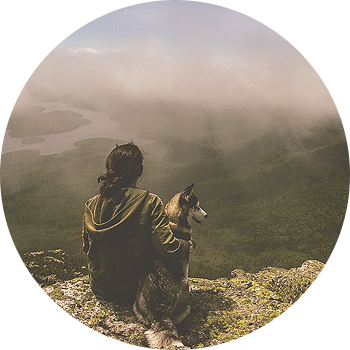 WEDNESDAY, DEC. 21ST
Day 5:Eliminate Scarcity & Break Barriers
Living with an abundant money mentality will not only provoke healthy money expectations, it will also help you prosper through time.
You will learn techniques including:
Create An Abundance Mentality
Learn to create and maintain the right mindset about money. An abundance mindset will help you to get past tough financial times and build wealth throughout your life.
Break Financial Barriers
Giving is believed to be the one single, best practice that will help you break through financial barriers and grow wealth. Live the Law of Reciprocity and open the door to receive the riches that our abundant Universe offers.
Prepare To Receive
On too many occasions, people achieved exactly what they were hoping to achieve, but they were not prepared to receive it. Learn what it takes to welcome all the abundance coming your way.
Meditation
Exercise #7: Pot Of Gold
Exercise #8: Your Higher Self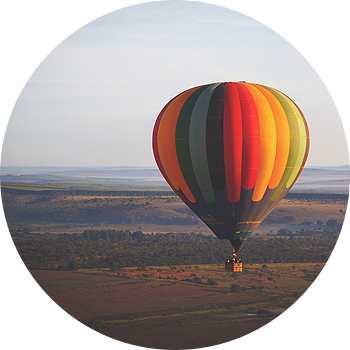 Realize Your Full Potential and Live the Life of Your Design
THE ORIGINAL MIND-EMPOWERMENT METHODOLOGY, THE SILVA METHOD
"The Silva Method is phenomenal, outstanding in every way. I believe that the Silva Method, of all the types of training I have taken over the last 30 to 40 years, is probably the most valuable training I have had. When I think about what my overall experience has been like. It has been so wonderful to see Laura model this work every minute of everyday we've been here. I have seen her walk the talk in ways that have really impressed me, so much that I am excited to be part of this community for the rest of my life."
– Rubye Braye

Social scientist and Certified Executive Coach | Lymington, North Carolina

"I took the course over twenty years ago. It has stood by my side, and rested in my heart helping me meet challenges I never anticipated. I've often surprised myself. Silva made me the tiger that I am."
– Barbara Silkstone

"To me, The Silva Method is one of the best programs I invested in. Or should I say Silva invested in me?…the Silva Method is a powerful tool to create the life we want, the life that feels good."
– Ed van der Werk