NEW MIND
and

Laura Silva Quesada present…
Dynamic Healing
Learn How Activate Your Mind's Natural Healing Mechanisms, and Start Improving
Your Overall Health and Well-Being.
Learn How Activate Your Mind's Natural Healing Mechanisms, and Start Improving Your Overall Health and Well-Being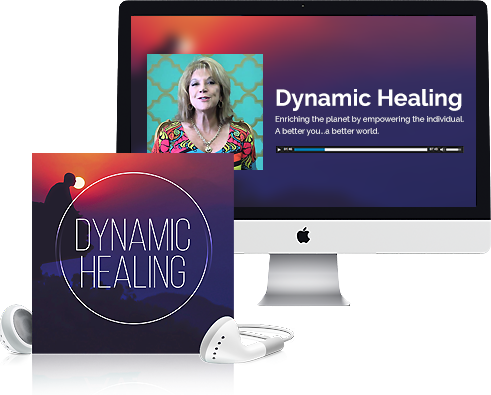 Dynamic Healing Course:
Part 1: Building A Strong Foundation For Success
Part 2: Take Your Meditative Experience To Greater Depths
Part 3: Practical Use Of Your Dualistic Nature
Part 4: Energies Used To Assist The Healing Process
Part 5: Help Others With Applicable Knowledge
Exercise #1: Centering exercise for health
Exercise #2: Forgiveness
Exercise #3: Grief and Loss Meditation
Exercise #4: Theta meditation
Exercise #5: Past , present, future
Exercise #6: Brighten Room
Exercise #7: Special glass of water
Exercise #8: Universal mold
Here Is How "Dynamic Healing" Is Different
Until now, the only way to experience The Dynamic Healing training would be to attend one of our seminars periodically held throughout the world.
Seminars are an ideal way to learn, but to attend one you'd need to first buy a ticket (they sell out fast), book flights and accommodation, and free up an entire weekend.
Because our aim is to reach out to as many people as possible, we've developed an alternative learning method. An online training program that is equally as effective as a seminar, but miles more convenient and affordable.
Your Instructor –
Laura Silva Quesada
Laura is the daughter of Jose Silva, founder of the Silva Method, a method teaching students specialized guided imagery techniques to rewire their subconscious with positive programming, tap into their true potential and achieve their goals. For decades, The Silva Method has been considered as the original and most imitated dynamic meditation program in the world.
Laura was born during the pinnacle of her father's research on mind development and was one of his primary research subjects. This gave her extensive personal experience and insight into the creation and use of life-changing and intuitive techniques. Carrying on where her father left off, she continues to serve humanity through the products she creates. Today, as President of LSQ Productions, she is able to enforce a broader vision, expanding beyond traditional seminar training to Internet e-learning.
The Silva Method is at the heart of everything Laura produces. She has been training for over 40 years and learned, first-hand from her father, of the great power a disciplined mind can have. She invested over a decade to grow Silva international's reach and strength and is credited as the brain power and creator behind several, hugely popular, online, Silva home study programs – Silva Life System, Silva Intuition System, Silva Mind Body Healing, and Silva Manifesting. The very programs that have kept Silva at the forefront of the personal growth industry.
Laura is a modern woman, raising a family, running a business, nurturing a beautiful marriage, and balancing her time to live a healthy lifestyle. She is a true testament to the Silva Method's empowering techniques, and a fan favorite across generations.
What Laura's Online Students Are Saying
Nothing speaks for The Silva Online Course better than Laura's Online Students.
Would 100% Recommend This Course
"I wasn't able to go to a live seminar so the webinars provided an ideal substitute. It was great that we could have any questions that we had answered and that we get the material to review afterwards as well. I really enjoyed Laura's presentations and learning new skills to apply to my life. I would 100% recommend this course to anyone that would like to improve their life. "
The opportunity to interact live with Laura is invaluable!
"An amazing course! I am already familiar with Silva Life, Intuition and Healing Systems, and I still found this course to be incredibly valuable. Even though my questions were not well-worded, Laura fully and quickly grasped their meaning. My questions were answered fully. The opportunity to interact live with Laura is invaluable!"
So much more has been added and streamlined
"I took the course live back in the 70's and while much of it was the same, so much more has been added and streamlined so that going "deeper and deeper" is faster and just easier."
The training was excellent!
"Laura is an excellent teacher. She is one of the most motivating people that I have ever experienced. Laura's passion for the Silva techniques and her presentation and detailed explanations, her stories of how she deals with situations and resolves them with different techniques was so valuable to me. It's one thing reading about the techniques to refresh your memory from classes I took years back, and it's another thing learning it again straight from Laura online. The training was excellent! I am so grateful that it was offered at a cost I could easily afford and attend, right in the comfort of my own home … no hotel expenses, no driving, no flying. It was super. Thank you so much Laura!"
What to Expect From Your Online Training
Part 1: Building A Strong Foundation For Success
Our ultimate goal is to be successful, fulfilled and actualized from a holistic perspective and in whichever way you define it. Success and how it is achieved is a highly personal and unique experience that must be understood, explored and discovered.
You will learn techniques including:
DEFINING YOUR SUCCESS
Creating for yourself a crystal-clear vision of what you want your success to be and how you desire to experience it, is the first true step in actualizing the life of your design. Learn how to grab life by the horns and lead it in the direction of your choosing
IDENTIFYING THE DETERRENTS OF SUCCESS
Learn of the greatest deterrents of success and how to heal their effect on your body and life. Discover how you can rise above them, overcome them and even avoid experiencing them.
OVERCOMING THE DETERRENTS OF HEALTH
Evaluate the impact your attitude has on the greatest deterrents of health. Some of the harshest health and life challenges are actually the easiest to heal once you understand what causes them.
THE STAGES OF PROBLEMATIC HEALTH DEVELOPMENT
Learn how your body alerts you of problematic health developments throughout the three developmental stages of illness and what to do to regain health. Experience the "surprise healer" aka forgiveness.
Meditation
EXERCISE #1: CENTERING EXERCISE FOR HEALTH
EXERCISE #2: FORGIVENESS EXERCISE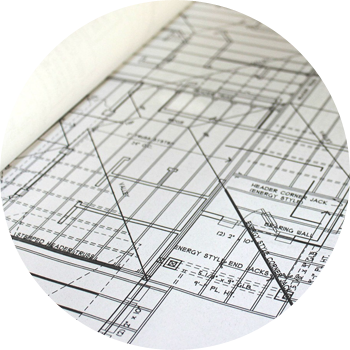 Part 2: Learn How To Take Your Meditative Experience To Greater Depths
Casual meditation is good for the mind, body and spirit. Yet, deeper, theta meditations that give rise to visions from Source Energy take your meditative experience to greater depths. And, understanding the art of programming and how to incorporate the "time factor" in a timeless dimension takes your life to greater heights.
You will learn techniques including:
THE VISIONING EXERCISE
When you take your awareness to profound inner dimensions you are closer to the very Source from where all things come. While in that deep inner state, you are totally open to receive guidance from Source itself to heal, solve problems and better your living experience.
LEARN THE FORMULA TO SUCCESS
With the right formula, magic happens! There is a specific, fool proof formula for successful programming that works every time. Learning this formula and understanding it's rich nature will open the way to greater success in all areas of your life.
UNDERSTANDING TIME IN THE SUBJECTIVE DIMENSION
Working in the subjective dimension is working in a dimension where time does not exist as it does in our physical reality. To make the most of your programming power it is of utmost importance to integrate a "time mechanism" in your meditative experience so that what you desire actually appears in your life and in a timely manner.
TELEMIND
You are dualistic in nature. You are both spiritual and physical and because of that inherent nature of yours, you are able to access information, as needed, from the physical dimension through your physical senses, and the subjective dimension with your subjective senses, with no barriers of time or space.
Meditation
EXERCISE #3: THETA MEDITATION
EXERCISE #4: PAST, PRESENT, FUTURE MEDIATION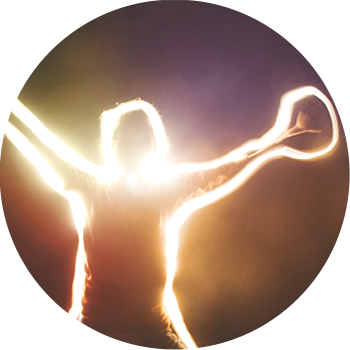 Part 3: The Most Practical Use Of Your Dualistic Nature
Everything is energy. As a conscious, mindful and intelligent being, living in physical form, you are both spiritual and physical. Those subjective and objective qualities you possess are matched with like energies that can be used for all things good.
You will learn techniques including:
SUBJECTIVE-OBJECTIVE PROGRAMMING
Learn to combine and extend both subjective and objective energies for powerful programming of self and for others. In this segment, you will learn how to teach your loved ones to meditate and program themselves for positive outcomes.
THE THREE SCENES TECHNIQUE
This unique Silva, problem solving, technique is ideal for improving health conditions using both traditional and complementary medicine. With a built-in correction scene, you are better able to direct the healing process for yourself and your loved ones.
TECHNIQUES FOR DESENSITIZING NEGATIVE ENERGY
Negative energy in the form of thoughts, images and sensations is often the greatest reason why we continue to release unhealthy chemistry throughout our body making it hard for us to heal. With the various techniques offered in this segment for desensitizing negative energy you will have a collection of tools to undo the damage caused by negativity and effectively manage it in the future.
Meditation
HANDS ON EX: READ EXERCISE TO ANOTHER PERSON
HANDS ON EX: DESENSITIZING NEGATIVE ENERGY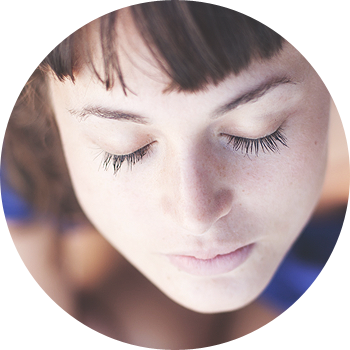 PART 4: Energies Used To Assist The Healing Process
Physical energy, such as electrical, magnetic and human, resonates at some level with our body and everything else that exists on this planet. We can use these energies to assist our healing process, the healing process of our loved ones and our loving pets as well.
You will learn techniques including:
HOW TO USE MAGNETIC ENERGY FOR HEALING
Learn how to transform a simple magnet into a powerful healing tool in combination with a special application of the Three Scenes Technique (You will also learn how and when to apply the Two Scenes Technique).
USING ELECTRICAL ENERGY FOR HEALING
Learn how to transform a simple tens-like unit into a powerful healing tool in combination with a special application of the Three Scenes Technique (You will also learn how and when to apply the Two Scenes Technique).
LEARN HOW TO DIRECT YOUR HUMAN ENERGY FIELD FOR PROGRAMING OBJECTS AND WATER FOR HEALING
You will experience your energy field and learn how to amplify and direct your body's energy with mind power for programming matter. This programming of matter applies to water where it can be impressed with intention and used to assist healing.
Meditation
HANDS ON EX: ELECTRICAL ENERGY
HANDS ON EX: HUMAN ENERGY
EXERCISE #5: SPECIAL GLASS OF WATER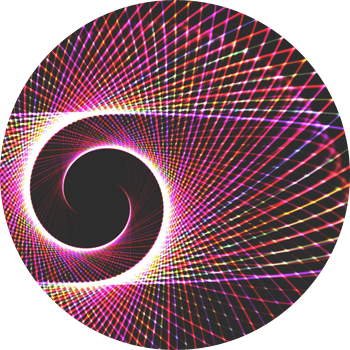 PART 5: Satisfy The Need To Help Others With Applicable Knowledge
"Natural forces within us are the true healers of disease." -Hippocrates
You will learn techniques including:
RAPID HEALING TECHNIQUE
Transform your hands into a healing instrument to help others strengthen their immune system and speed up the healing of minor health conditions including pain, lack of mobility and headaches.
STANDARD HEALING TECHNIQUE
Learn how to apply healing passes and the laying on of hands to help others in their healing of more serious health conditions.
BROADCAST TECHNIQUE
Broadcast your goods and services in a special meditative state to a larger population of potential buyers. This is a great technique for anyone in sales.
UNIVERSAL MOLD
This special technique that is used throughout the world by Silva practitioners allows you to continue to help those in need throughout the planet for years to come. Using this special approach automatically makes you a member of our global community of "Silent Healers".
Meditation
HANDS ON EX: HEALING APPLICATIONS
EXERCISE #6: UNIVERSAL MOLD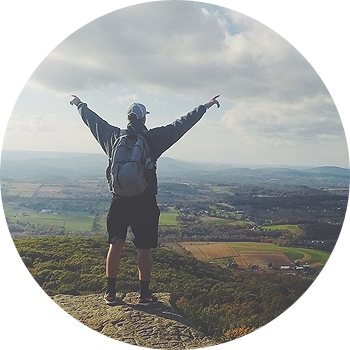 Realize Your Full Potential and Live the Life of Your Design
THE ORIGINAL MIND-EMPOWERMENT METHODOLOGY, THE SILVA METHOD
"The Silva Method is phenomenal, outstanding in every way. I believe that the Silva Method, of all the types of training I have taken over the last 30 to 40 years, is probably the most valuable training I have had. When I think about what my overall experience has been like. It has been so wonderful to see Laura model this work every minute of everyday we've been here. I have seen her walk the talk in ways that have really impressed me, so much that I am excited to be part of this community for the rest of my life."
– Rubye Braye

Social scientist and Certified Executive Coach | Lymington, North Carolina

"I took the course over twenty years ago. It has stood by my side, and rested in my heart helping me meet challenges I never anticipated. I've often surprised myself. Silva made me the tiger that I am."
– Barbara Silkstone

"To me, The Silva Method is one of the best programs I invested in. Or should I say Silva invested in me?…the Silva Method is a powerful tool to create the life we want, the life that feels good."
– Ed van der Werk
Learn How Activate Your Mind's Natural Healing Mechanisms, and Start Improving Your Overall Health and Well-Being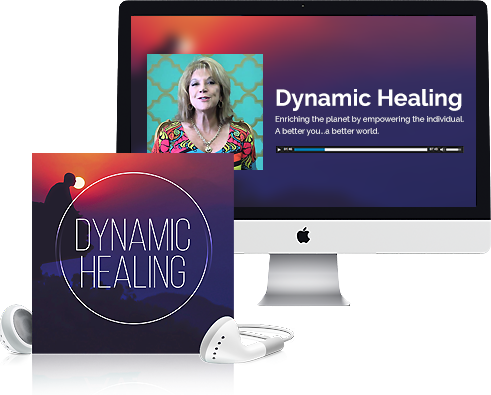 Dynamic Healing Course:
Part 1: Building A Strong Foundation For Success
Part 2: Take Your Meditative Experience To Greater Depths
Part 3: Practical Use Of Your Dualistic Nature
Part 4: Energies Used To Assist The Healing Process
Part 5: Help Others With Applicable Knowledge
Exercise #1: Centering exercise for health
Exercise #2: Forgiveness
Exercise #3: Grief and Loss Meditation
Exercise #4: Theta meditation
Exercise #5: Past , present, future
Exercise #6: Brighten Room
Exercise #7: Special glass of water
Exercise #8: Universal mold