Laura Silva Quesada presents…
New Mind
Prosperity Program
Break through invisible barriers holding you back from prosperity, peace of mind and the good life!
ABUNDANCE MINDSET:
The most crucial aspect of how you live your life…
AND how you lead your life!
Everybody has a choice…right or wrong; up or down; in or out; good or bad; positive or negative; scarcity or abundance. That's right, prosperity and abundance is a choice and it's up to you to choose. We can help but only you can decide…
What will it be?
Were you aware that many people, no matter how hard they try, just do not prosper…
One reason people don't prosper is because they wrongly believe that their job, husband, wife, investments, the government, or some other channel is their source of prosperity. They forget to look within themselves and align their thoughts, images, beliefs, emotions and intentions with the goodness of the universe to let abundance in.
Looking to people and things outside oneself is very limiting. They will not be the source to your good fortune. They are only vehicles for good fortune to come your way. Establish a belief system that abundance is your birthright and you open the floodgates to prosperity.
Another reason people don't prosper is that they carry way too much negative baggage that revolves around money and life in general.
Childhood experiences leave behind roots buried deep in your subconscious that form the beliefs you hold to be true. If beliefs about money are limiting then there will be a limit to your financial situation as well.
And if you believe you are undeserving of money, abundance and prosperity, then you can bet your life you will create what you believe.
Expectations, thoughts, emotions, beliefs and attitudes may be invisible, yet they are the most powerful influence on whether or not you will create, attract and enjoy prosperity!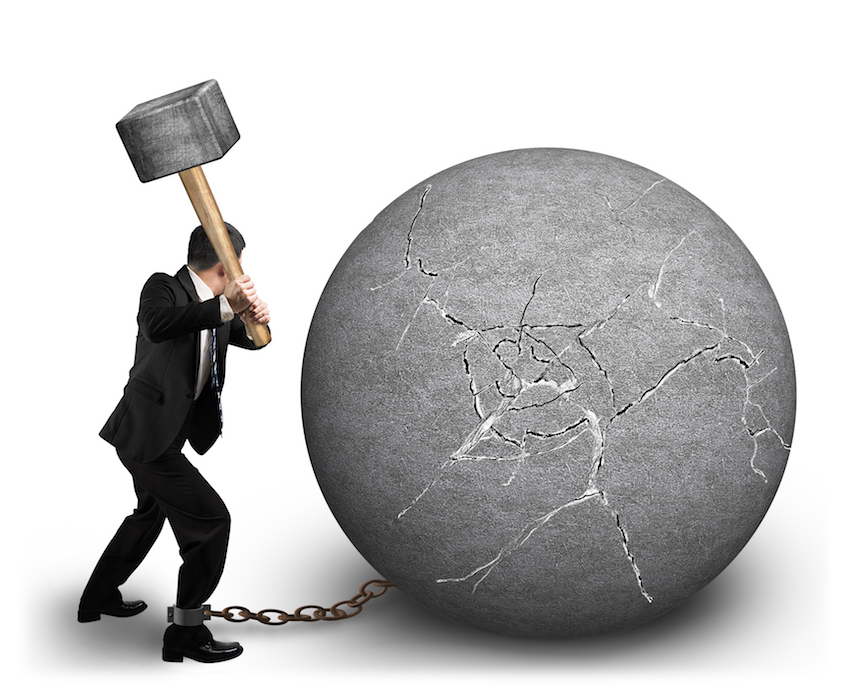 TALENT AND PROSPERITY GO HAND IN HAND. FIND YOUR PASSION, INVEST IN YOUR TALENT AND PERSERVERE!
Psychologists, Angela Duckworth, in her book, Grit, The Power of Passion and Perseverance, says:
"Being gritty, is the ability to persevere. It's about being unusually resilient and hardworking, so much so that you're willing to continue on in the face of difficulties, obstacles and even failures. It's about being constantly driven to improve."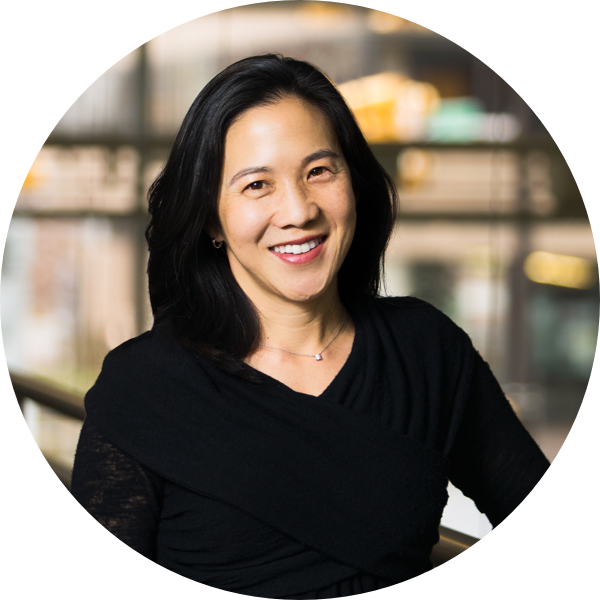 Angela Duckworth
Whether or not you are aware of it, you are a prosperity generator!
Think about it. You have been generating prosperity all your adult life. Granted, as you look back on your deprived financial life you may ask, "How can that be?" When you take into consideration that you are the creator of your life, then you must come to terms that you are the creator of your level of prosperity. In the same way, you generate low levels of prosperity, you can generate high levels of prosperity.
How?
Through a time-tested process that results in a mindset of abundance. Creating a state of mind that allows you to tune into abundance is something most people want to do but don't know how. We'll show you how.
IMAGINE GENERATING GREATER PROSPERITY AND FEEL HOW GREAT IT IS TO……
Have all your bills paid for in full

Keep a healthy bank account along with a savings account to comfortably hold you over in times of need

Take a memorable vacation with your loved ones that is filled with joy, laughter and lots of fun

Feel secure, at peace and in control of life especially when it comes to money

Grow, evolve and get better when it comes to your skills, talents and the way you earn a living

Be in high demand and get paid big bucks for your services

Attract abundance easily and effortlessly
The ability to prosper to this degree isn't just possible — it's inevitable, once you learn to control a specific set of functions in your mind.
THERE IS A GROWING NUMBER OF PEOPLE GETTING WEALTHIER BY THE DAY…WILL YOU BE ONE OF THEM?
For over 50 years, dynamic meditation has changed people's lives throughout the world. Don't you think it's time to use the same proven meditative process to change people's finances and help people not only live a better life but a wealthier life as well!
We've always been known as change generators…Now, we're PROSPERITY GENERATORS too! Let's do this together…
The 8 Oversights That Sabotage Your Prosperity – and How the Silva Method Helps You Overcome Them.
1. Your past affects your present.
You need to understand and accept that you are the sum of all your past experiences. How you react to anything and everything has to do, in great part, with your past experiences.
Prosperity is no different. When you consider how important people in your past behaved or reacted towards money, wealth and prosperity, it is easy to understand why you have the financial challenges you have. You are not your past or those old scripts that keep playing over and over again. You are your own person with the power to live by your own rules.

The Silva Solution
You need to change your inner experience. This means you need to change how you think and believe; what you fear and/or makes you angry. You need to be mindful of your expectations because your expectations will deliver results. What you expect to happen will create that outcome sooner or later.
2. Subconscious programs are running your life.
Childhood experiences leave their mark as deeply programmed beliefs. If there is one single, most influential factor of why the quality of your life is as it is, it is the beliefs you hold to be true. Even very old and unconscious beliefs have a profound impact on your life. They show up in the form of what is lacking in your life that you want…like a lack prosperity, love, health or happiness.
When you experience lack of any kind, including money, there is surely a belief fueling that lack. Many of the beliefs you hold to be true only serve you to keep you stuck in a lack of what you desire most.

The Silva Solution
Jose Silva found that it's possible to weed out and remove negative beliefs through positive programming exercises. These exercises use specific words, tone of voice and instructions to penetrate deep into your belief system, and eliminate the negative beliefs from within. Once these negative beliefs are replaced with positive ones, manifesting becomes that much easier.
3. You don't know what you want or what is possible.
We are often so disconnected with our inner being that we have lost sight of who we are and why we are here. We often feel unworthy of having it all or the best life has to offer. We separate people into the "lucky" or "unlucky" ones and place ourselves in the "unlucky" category.
Living with this cloud or unknowing looming above, keeps us stuck in the shadow of doubt and confusion. Without a clear vision of where you want to take your life, the road that will get you there cannot materialize.

The Silva Solution
You need to create a big vision to pursue. You were born with talents and gifts unique to you. As you successfully achieve your goals, greater facets of your life will change for the better and the road to prosperity begins to take shape.
4. No change = no goals reached.
We have a tendency to resist change. Yet, without change it is impossible to grow and evolve. Change is a choice we all must make if we want to have more prosperity. Changes in how we think, believe and behave are vital for attracting prosperity.
Imagine yourself as a vessel that is filled to capacity. As you change various aspects of your life, you evolve and the vessel expands, allowing more goodness to fill it. Goodness in the form of prosperity. In addition to making changes to your being, it's important to make changes to your physical environments. These changes express to yourself and the universe at large that you are committed to creating the ideal environment to welcome prosperity and create the fertile soil for it to grow.

The Silva Solution
You need to prepare your environments to receive. Unless we mindfully make changes to our inner and outer environment, the "old" environment that has reached its maximum capacity of wealth remains. To attract wealth, something in the environment(s) must be modified or upgraded in order to make room for wealth to find a good home with you.
5. There's not enough to go around.

To think and believe that there is not enough to go around, in this bountiful world of ours, is not only a fallacy, it also keeps you stuck in lack. Once again, this belief is a prime example of how your beliefs affect your living experience.
When one has false, useless statements of belief, they will undoubtedly find the evidence to uphold those misconceptions. Is it not odd, how people who believe this way are living with lack? Yet, people who believe the world is abundant always seem to have what they need, when they need it.

The Silva Solution
One of the best places to start is to break the structure of the belief, "there is not enough to go around," is by giving. You can give of what you have in the form of time, talents and treasures. Give from where you are and notice the magic that is sparked by giving. The other side of giving is receiving and the receiving will match the genuine sincerity of the giving.
6. You are stuck in the merry-go-round of comfort
Most everyone wants wealth, but not everyone is willing to do what it takes to get it. We have a tendency to stay with the familiar; the same lifestyle, appearance, habits, interests, and people. It makes us feel comfortable. But being comfortable is also a good indication that you are not moving forward, growing or evolving. If you remain the same, everything in your life also remains the same.
To open the door to something better, like more prosperity, you need to become better. It's also a good idea to get rid of toxic relationships that are holding you down. Yet, making even the smallest upgrades in different areas of your life will have a chain reaction that will result in a seamless, organic shift that will be beneficial at so many levels.

The Silva Solution
Every person has something they do well or love to do, that when they do it, time flies. Those so called "pastimes" may be pointing right at your passion, gift or talent. When you discover your passion, it is worthwhile to invest time and energy to being really, really good at it and stick to it for the long haul. Anybody can get good at anything if they are willing to do the work through time.
7. The paralyzing effect of fear.

Like doubt and confusion, fear keeps you stuck in the same old, same old. Fear is an emotion that is usually experienced in reference to something future. That feared future is something that may never happen. Yet, the fear creeps in and the stumped feeling persists. If we allow fear into our lives instead of understanding it, we become victims of the fear itself and it will stall our growth.

The Silva Solution
There are two sides to just about everything, including fear. We usually want something and yet, are afraid to pursue it. When fear is confronted, and understood, great transformation will be free to occur deep within. Interestingly, both sides of fear usually want the same thing…the best for you.
8. Having No plan…and no way to get there.
People typically want, want and want some more, yet don't create a strategy to get there. In the same way, we create a business plan, blueprints for a house or action plan in the physical world, we must also create an action plan for the inner, spiritual world.
The inner experience and its effect on our lives is greatly under appreciated. It is what goes on inside that truly give rise to all that happens outside of us.

The Silva Solution
There is a natural evolution that leads to personal actualization that can be broken down into progressive, smaller to-do actions that will empower you with a strategy that last a lifetime. Actualizing each action, step-by-step, will allow you to grow and evolve at your own pace and be fully accountable for your creations.
Your Instructor –
Laura Silva Quesada
Laura is the daughter of Jose Silva, founder of the Silva Method, a method teaching students specialized guided imagery techniques to rewire their subconscious with positive programming, tap into their true potential and achieve their goals. For decades, The Silva Method has been considered as the original and most imitated dynamic meditation program in the world.
Laura was born during the pinnacle of her father's research on mind development and was one of his primary research subjects. This gave her extensive personal experience and insight into the creation and use of life-changing and intuitive techniques. Carrying on where her father left off, she continues to serve humanity through the products she creates. Today, as President of LSQ Productions, she is able to enforce a broader vision, expanding beyond traditional seminar training to Internet e-learning.
The Silva Method is at the heart of everything Laura produces. She has been training for over 40 years and learned, first-hand from her father, of the great power a disciplined mind can have. She invested over a decade to grow Silva international's reach and strength and is credited as the brain power and creator behind several, hugely popular, online, Silva home study programs – Silva Life System, Silva Intuition System, Silva Mind Body Healing, and Silva Manifesting. The very programs that have kept Silva at the forefront of the personal growth industry.
Laura is a modern woman, raising a family, running a business, nurturing a beautiful marriage, and balancing her time to live a healthy lifestyle. She is a true testament to the Silva Method's empowering techniques, and a fan favorite across generations.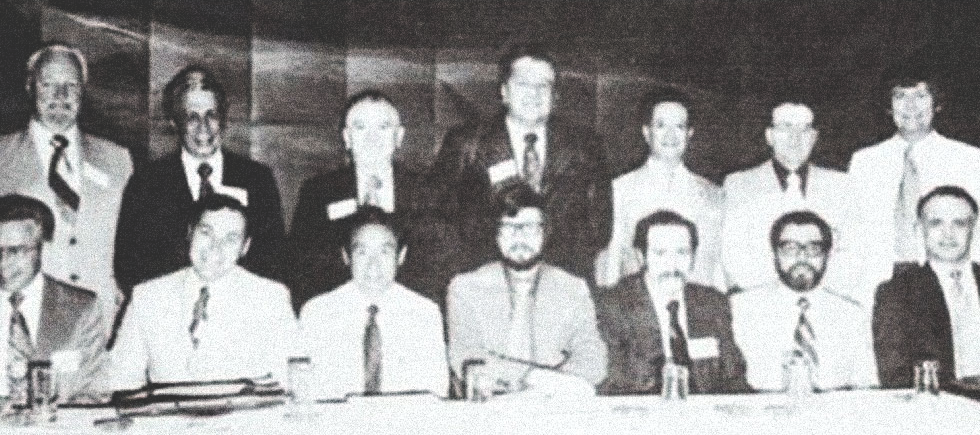 Scientists at the 1972 Silva Method Convention
Front row: Dr. Richard McKenzie, Dr. Fred Bremner, Dr. Jeffrey Chang, Dr. William Braud, Dr. Irving Geller, Dr. Alejandro Martinez, and Cleve Baxter.
Back row: Dr. Phillip Chancellor, Dr. J. Wilfred Hahn, Jose Silva, Juan Silva, Dr. Alberto Sanchez-Vilchis, Dr. N.E. West, and Harry McKnight.
A Program Backed by Science & Research
Since 1944, we've collaborated with leading scientists, medical practitioners and personal growth leaders.
The first scientist to investigate the research of The Silva Method was Dr. J. Wilfred Hahn of the Mind Science Foundation in California, who went on to endorse our work. Since then, various research institutions, universities and scientists have studied and verified our research, including:

Many healthcare professionals have integrated the principles of The Silva Method into their healing regimens as a crucial component of effective mind-body healing.
Dr. O Carl Simonton, founder of the Simonton Research Institute, which practices and researches imagery therapy for patients, calls The Silva Method one of "the most powerful single tools that I have to offer patients."
Professor Clancy D. McKenzie, founder of the American Mental Health Association, is also known to have used Silva techniques to aid his patients.
In 2010, Mark Robert Waldman, the world-famous neuroscientist and bestselling author of How God Changes Your Brain said…
THE BONA FIDE PROCESS IDEAL
FOR CREATING PROSPERITY,
PERFECTED OVER 50 YEARS
That's how long the founder Jose Silva spent researching and collaborating with top scientists and personal growth leaders. He practiced his method on over 6 million people worldwide, carefully noting down the nuances of intention, desire, belief, and other concepts that lead to all forms of manifesting.
He believed, decades before the concept of manifesting became the global trend it is today, "It is every individual's birthright to live with abundance and prosperity."
Jose Silva passed away in 1999, before he could fully perfect and share his latest findings with the world. Fortunately, his daughter Laura was privileged to travel with him and share his office for over 20 years! This gave Laura the opportunity to pick her father's brain, learn of his latest concepts, develop them further and bring them to you.
Our purpose? To share Jose's knowledge, as the pioneer of the personal growth industry with you, continue to work on his legacy and deliver the single most effective prosperity generating program to date.
NEW MIND Prosperity Program is based on Jose's research, optimized with today's technology and designed to help you open the subjective door to your prosperity.
New Mind
Prosperity Program
MASTERING THE ART & SCIENCE OF USING YOUR MIND TO GET WHAT YOU WANT.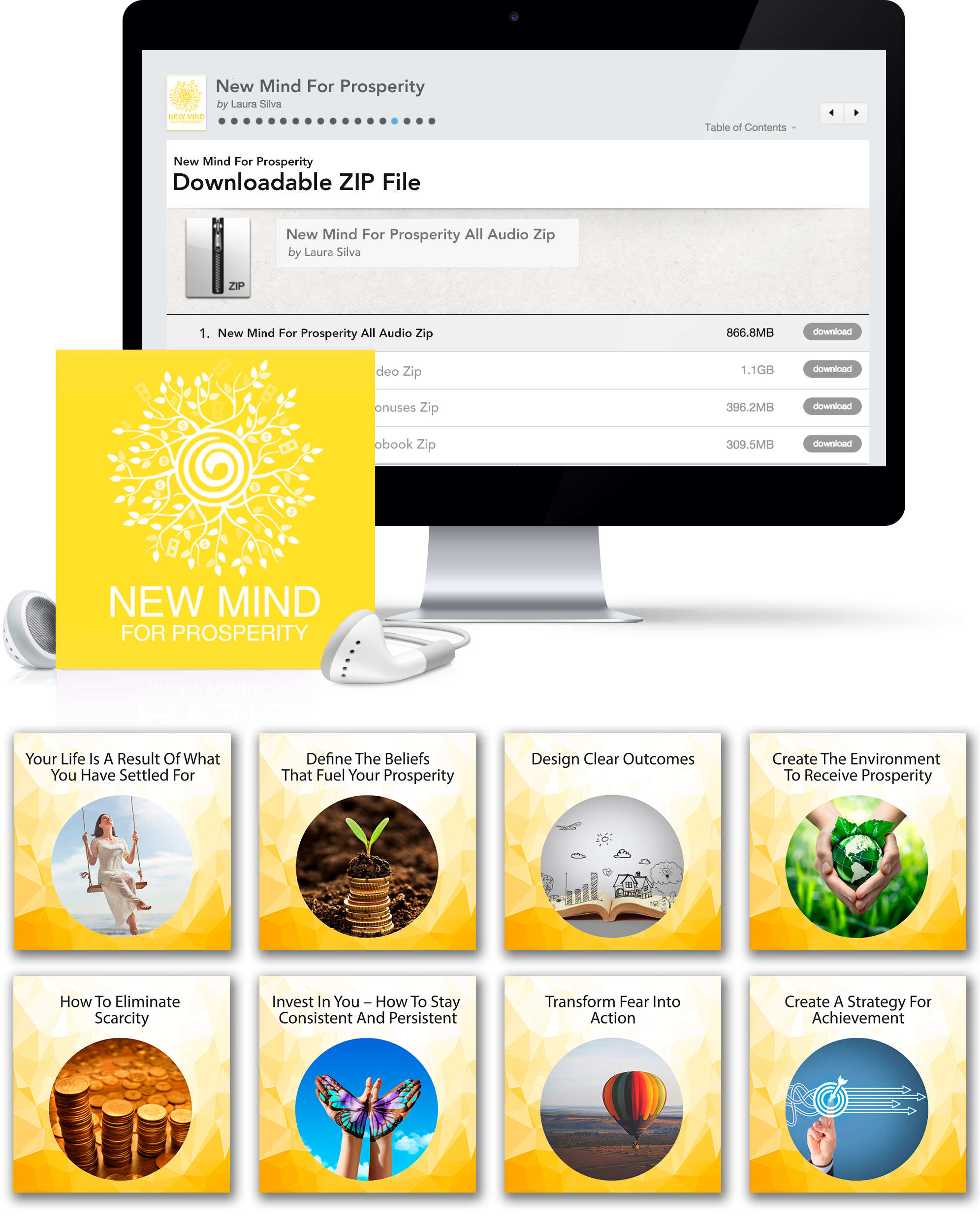 Available exclusively on this site, New Mind Prosperity Program is an audio home training program that gives you advanced mind empowerment concepts, tools and techniques for engaging every layer of your being.
A totally new program with a step-by-step prosperity generating curriculum that transforms your thoughts, beliefs and behaviors in a way to attract abundance.
8 brand new mind empowerment meditations created specifically for uprooting old subconscious programs and rewiring you for prosperity.
Outside the box concepts and meditations that open your inner self to greater abundance like the Pot of Gold meditation, Conflict Resolution to transform fear into action and the Metamorphosis meditation.
A strategy for achievement unlike anything you have ever used of heard of.
The Prosperity Program Is Divided Into the Following 8 Sections:
MODULE 1
YOUR LIFE IS A RESULT OF WHAT YOU HAVE SETTLED FOR
While very young, we form many of our lifelong beliefs and attitudes about money. Hidden in our subconscious, these "money memories" will continue to haunt us throughout our living experience. The remedy, is to recreate our past, form new thoughts and beliefs about money and acknowledge our right to have as much of it as we desire.
A PENNY FOR YOUR THOUGHTS
Become aware of past experiences with money that constitute your "money memories" and are fueling your current prosperity.
MEDITATIONS THAT WORK
Learn how to compose an effective, dynamic meditation and how to infuse your meditations with energy and emotion for the best outcome.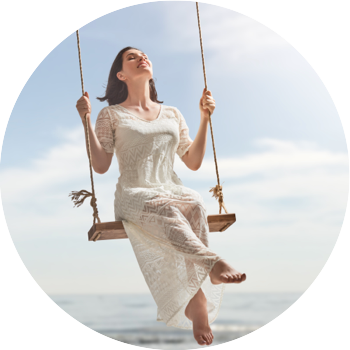 Module 2
DEFINE THE BELIEFS THAT FUEL YOUR PROSPERITY
Beliefs are the result of our past and many of them are rooted deep in your subconscious. Once a belief is exposed, it can be crumbled and done away with. Restructuring and creating new beliefs about all aspects of life, including prosperity becomes easy. With new beliefs, you create a new and prosperous life.
PULL OUT THE WEEDS OF LACK
Deep rooted beliefs are created during the formative years when influential people evoke powerful emotions in you, or exemplify a behavior that imprints a certain reality.
GET RID OF THE OLD
Eliminate beliefs and restricting core experiences about money and abundance that surface unconsciously and hold back prosperity.
MEDITATION #2
Creating New Money Beliefs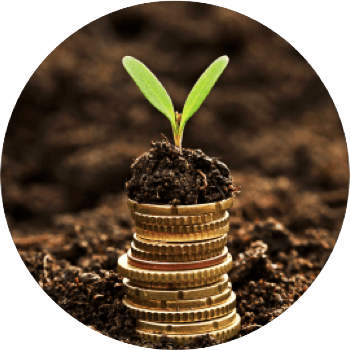 Module 3
DESIGN CLEAR OUTCOMES
Whatever it is you desire must begin with the end in mind and incorporates imagery, subjective energy and emotion. The more specific you are, the easier it will be for your subconscious mind to deliver what you desire.
NEW ROAD TO PROSPERITY
The best outcomes are crafted skilfully to secure its actualization. Using a process called Intravision, you can create and live out your outcomes as achieved.
CONSCIOUS PERSISTENCE
To persist consciously and competently is key to manifesting prosperity. Understanding the energies behind persistence allows you to create the very things you desire in life.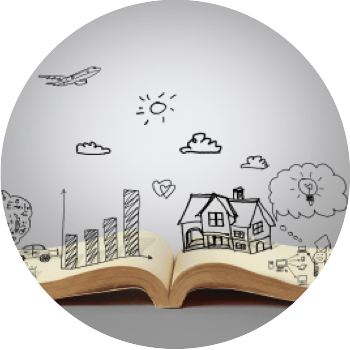 Module 4
CREATE THE ENVIRONMENT TO RECEIVE PROSPERITY
We often achieved exactly what we are programming for but were not prepared to receive it. We blow our good fortune simply because we lacked to prepare with the necessary knowledge for managing our achievements, failed to prepare our environment to receive it or failed to create a working plan that would help in making our prosperity grow.
TREAT WEALTH WELL
Like with any relationship, wealth and opportunity come and stay only when and where they are treated well.
MAKING ROOM FOR THE NEW
When you are on the verge of creating a new life of abundance, it is inevitable that you let go of prosperity blocks to make room for the good fortune coming your way.
MEDITATION #4
Matrix of Love, Gratitude and Forgiveness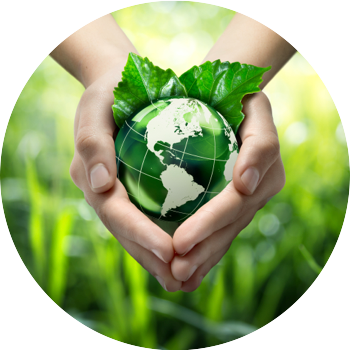 Module 5
HOW TO ELIMINATE A SCARCITY MENTALITY
If you are like most people, your sense of self-worth and security rises and falls with how much or little you earn. We all have an emotional connection with money and we feel better when our finances are flowing smoothly. Creating a steady and secure flow of abundance goes hand in hand with a stead and secure money mindset.
AN EMPOWERING MINDSET
Living with an abundant money mentality will not only provoke healthy money expectations, it will also help you prosper, in a much broader sense, through time.
A BALANCING ACT
Giving is the one best practice to break through financial barriers and grow wealth. Live by the Law of Reciprocity and open the door to receive abundance.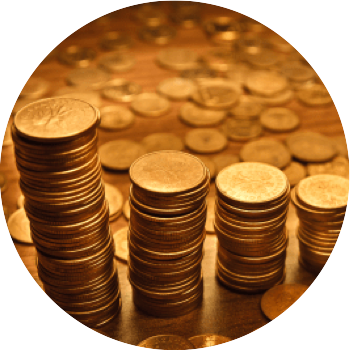 Module 6
INVEST IN YOU – HOW TO STAY CONSISTENT AND PERSISTENT
Life is a journey of unknown possibilities. Nothing is a sure thing or always goes exactly as planned. The key denominator to success and prosperous living is the amount of time you invest in your skills, capabilities and talents. The very things that help you earn a healthy living. By investing in you, you learn how to navigate through times of uncertainty and create a prosperous life.
YOU ARE THE AGENT, DOER AND THE FORCE
Make your life work with a good plan, by setting goals, preparing for success and bringing your best to create a successful and prosperous life.
THE BEST VERSION OF YOU
A well laid out plan for your personal development results in the best version of you and things coming together effortlessly for a far-reaching experience of prosperity.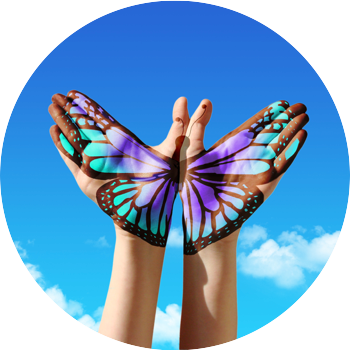 Module 7
TRANSFORM FEAR INTO ACTION
When you keep your fears about the future and whether or not you can achieve prosperity, hidden deep inside, and refuse to address them, they grow stronger and get worse. And when you hide your fears, you give them power. Confront your fears, weaken them and rid yourself of the very thing that is holding you back from prosperity.
FEAR OVERRIDE
Disempower and override your fears and learn to use them to fuel action towards achieving your outcomes.
SEVEN GENERATION STEWARDSHIP
Live by a code aligned with a higher level of consciousness and moral point of view that honors future generations and the healthy existence of our planet.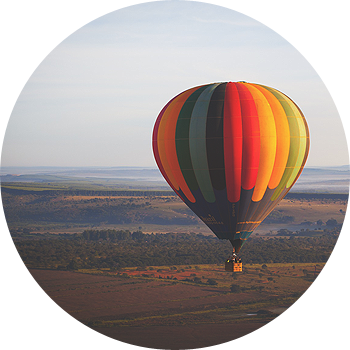 Module 8
CREATE A STRATEGY FOR ACHIEVEMENT
Create the right strategy, and you will enable the effective pursuit of your specific outcome for prosperity. For every goal, there is always a certain blueprint underlying it that guarantees its success. Learn to identify that blueprint and you pretty much have the goal in the bag.
THE PERFECT LIFE RECIPE
Your recipe for true success will be the best and most congruent way to move you forward and get you from where you are now to where you want to be.
ACTUALIZING CONGRUENCE PROCESS
This process brings congruence to all areas of life, aligns you with your highest values and congruently supports what you want to achieve.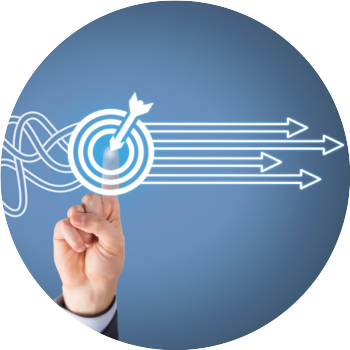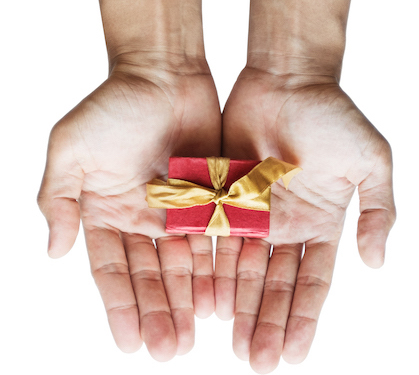 RECEIVING PROSPERITY IS ONE PART OF THE LAW OF RECIPROCITY…THE OTHER IS GIVING
One of our goals in New Mind Prosperity Program is for you to have power over money instead of money having power over you. The best way to shift the energy around you and create prosperity is to give of your time, talents and treasures. This is the fastest track to prosperity.
Giving sets in motion the Law of Reciprocity, but it's is only half of the Law. The other half is receiving. The more you give, the more you receive.
At the core of New Mind Prosperity Program is a selection of advanced mind empowerment concepts, tools and techniques for engaging every layer of your being. Some of these are brand new, and some are age old enduring favorites.
THE TOP 8 BRAND NEW EXERCISES YOU'LL EXPERIENCE IN NEW MIND PROSPERITY Program:
1. MONEY CLEARING EXERCISE
for clearing old "money memories" and creating your ideal financial future
2. CREATING NEW MONEY BELIEFS EXERCISE
for giving new meaning to past money experiences and create new money beliefs
3. THE PORTAL EXERCISE
for moving subjective energy into the physical realm for manifesting prosperity
4. MATRIX OF LOVE, GRATITUDE AND FORGIVENESS EXERCISE
for acknowledging those who have made your life journey worth while
5. POT OF GOLD EXERCISE
for aligning with the innate gifts each chakra offers
6. METAMORPHOSIS EXERCISE
for experiencing your personal growth and evolution
7. CONFLICT RESOLUTION EXERCISE
for resolving conflicts and transforming fear into action
8. ACTUALIZATINO CONGRUENCE EXERCISE
for experiencing a success strategy and bring congruence to all aspects of life
A Sound Investment in Yourself
New Mind Prosperity Program gives you a brand-new training curriculum — which you won't yet find at any other Silva seminar or Website, and definitely not in any other manifesting program — at a supremely affordable price.
Which is why we're offering it to you for just $199 for digital copy.
Consider it our way of thanking you for being one of the first people in the world to try it out. All we ask in return is that you send us your feedback on the program to info@laurasilvaquesada.com, so we know how to improve on it in the future.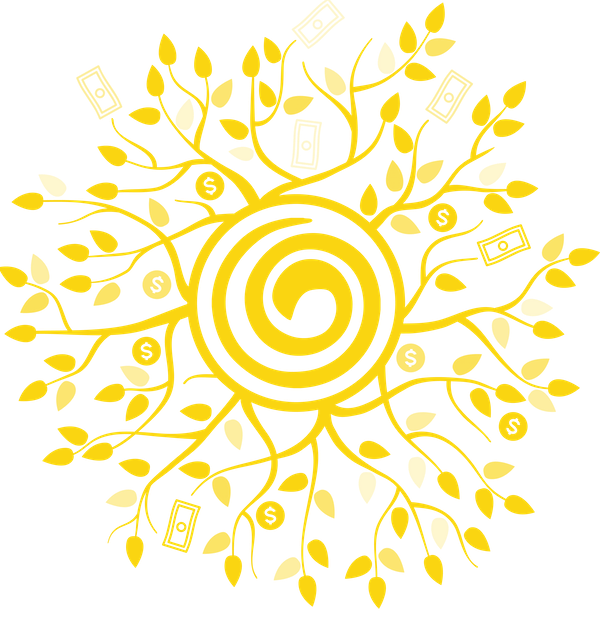 HOW TO USE NEW MIND PROSPERITY Program

Each Part Comes With Lecture Tracks and Meditation Training Tracks
Listen to the Lecture tracks when jogging, while in your car during a commute, on the subway or bus or plane. Pop the tracks onto your iPod or CD player and take them wherever you go.
With New Mind Prosperity Program, you'll actually look forward to your long commute. Imagine that!
Listen to the Meditation tracks at home or work, when you're seated in a comfortable way and able to relax. They will not just train you, but also put you in such an amazing relaxed state of mind, that you won't be able to get enough. You will want to do this daily, it's as pleasurable as taking a nice hot bath or receiving a wonderful massage.
Certain tracks are designed to bring your mind to the Alpha or Theta Level, which makes them unsuitable while operating any form of machinery.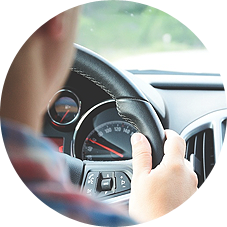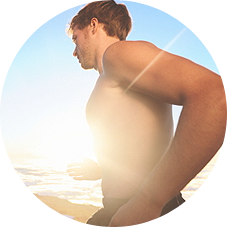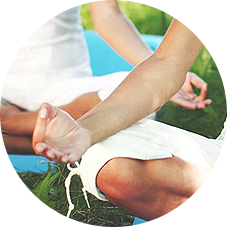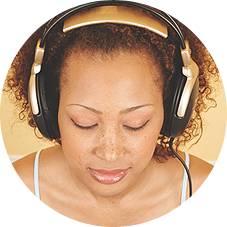 Here's What You Get When You Order
New Mind Prosperity Program: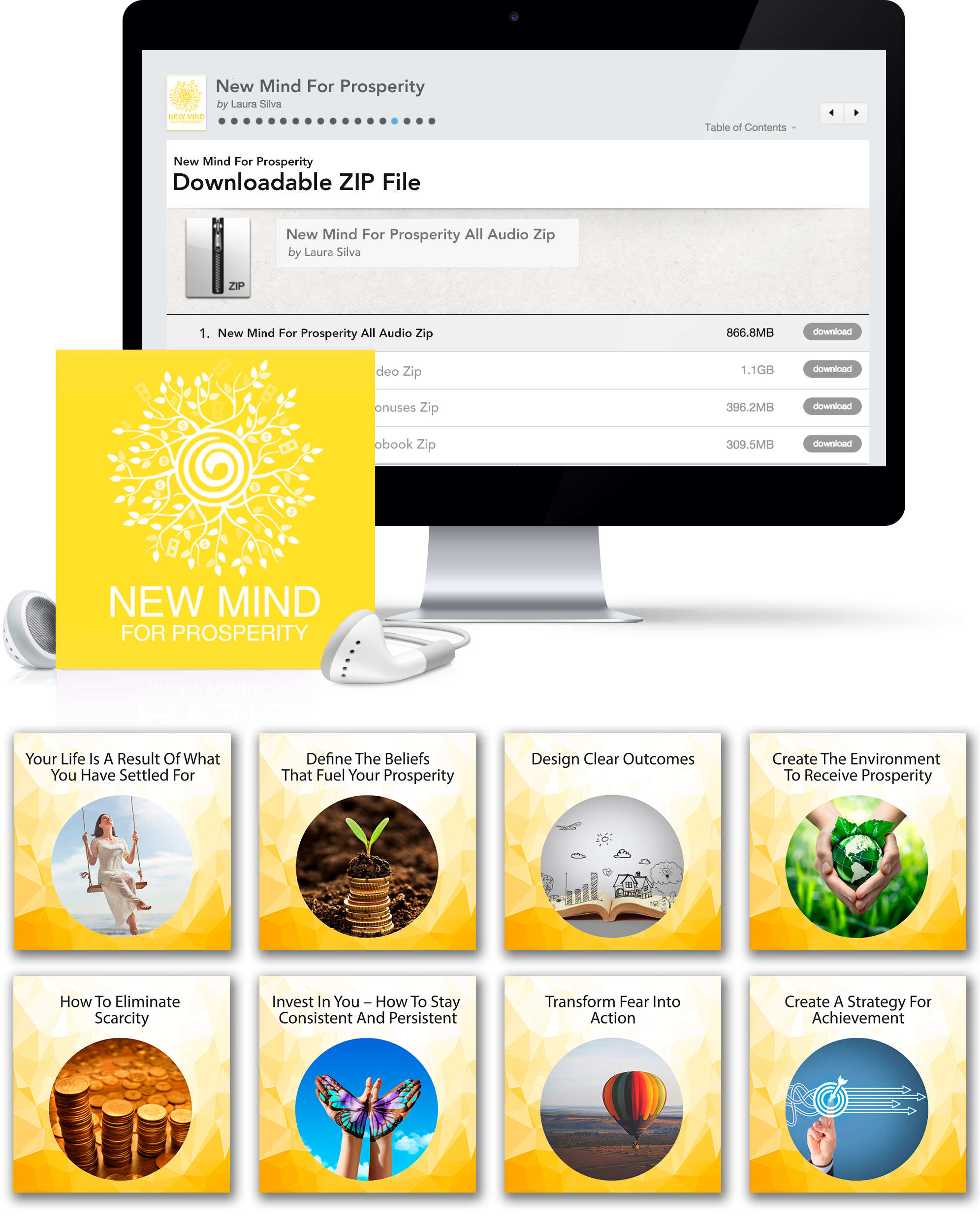 The Prosperity program contains:
8 modules packed with innovative tools to shift your mindset towards prosperity
8 brand new exercises to rewire your subconscious and let abundance in
A workbook to help you integrate and elevate your learnings
An unconditional 90-day money back guarantee
Plus the following bonuses:
A Check from the First Bank of the Abundant Universe
A video on how to utilize the check for the best financial outcome
Start New Mind for Prosperity Now