NEW MIND
and

Laura Silva Quesada present…
NEW MIND:
Forever Young
Break through the biological, psychological and social factors that shape your experience of aging!
YOUR SUBJECTIVE AGE:
THE MOST CRUCIAL ASPECT ON LIFE EXPECTANCY AND HEALTH!
Studies show that people who are young at heart and feel younger than their biological age are healthier, happier, and more motivated to exercise. In order to live a long and healthy life you need a good emotional state, physical activity and feel younger than your biological age…
So…how young do you feel?
PEOPLE WHO FEEL THEMSELVES OLDER THAN THEIR ACTUAL AGE ARE 25% MORE LIKELY TO SUFFER FROM DEPRESSION AND ILLNESS…
Psychological youth comes with having a positive mental attitude, staying mentally and physically active and enjoying your living experience. To feel ready and capable to handle what life throws your way and have a sense that you can achieve your goals in times of uncertainty is an empowering mindset that makes you feel vibrant, alive and young at heart.
The qualities of youthful living, although somewhat dormant, are still within you. You can recapture those qualities and live a healthier, happier life, for the rest of your life. You can turn back your internal clock with simple daily action steps and as with most everything about life, how long you live and the quality of your life are under your control.
Lifestyle choices such as exercise and nutrition can add years to your life and something you can choose to start incorporating right now.
Along with healthy lifestyle choices, comes a positive attitude and an awareness that you are fully in control of your life creations. Taking responsibility for disease and mishaps empowers you to take the necessary action to turn them around into something positive.
You've probably heard others say 40 is the new 20 and 80 is the new 40! More and more people are solidifying those sayings and turning them into a fact. There are proven things you can do to make you feel great and create the right formula to your very own Fountain of Youth.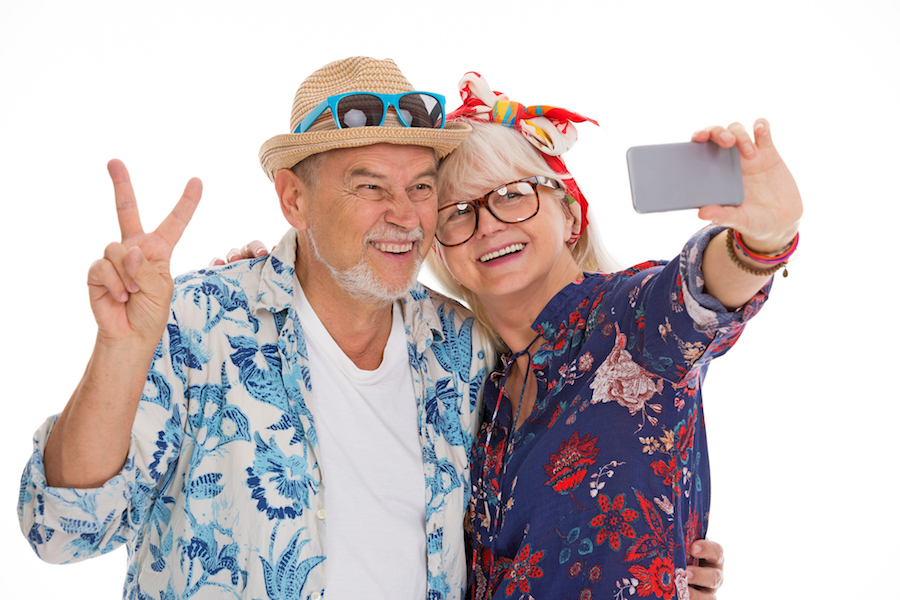 THE AGE YOU FEEL IS MORE TELLING THAN YOUR ACTUAL BIOLOGICAL BIRTHDATE…
Psychologists, Brian Nosek of the University of Virginia, says:
"The extent to which older adults feel much younger than they are may determine important daily or life decisions for what they will do next."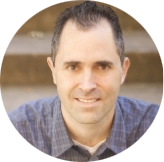 Brian Nosek
WHETHER OR NOT YOU ARE AWARE OF IT, YOU'RE SUBJECTIVE AGE CAN PREDICT CERTAIN HEALTH OUTCOMES!
George Bernard Shaw once said, "Youth, is the most beautiful thing in this world-and what a pity that is has to be wasted on children!" Another way of looking at this is, "Wisdom is wasted on the old, and youth is wasted on the young." Yet, studies show that people who have a younger subjective age get to enjoy the best of both worlds…Wisdom and Youth!
How?
By taking actions steps to turn back the hands of time, you can literally look, feel and live a younger version of you. Lowering your subjective age has benefits that seem to go beyond reason…yet, are scientifically shown to be effective.
IMAGINE FEELING 10, 20, EVEN 30 YEARS YOUNGER AND HOW GREAT IT IS TO……
Have all your bills paid for in full

Have all the energy you need throughout the day

Keep a steady, vibrant and quick pace as you walk and exercise

Be healthy, flexible and pain free

Recover easily from strenuous activity

Sleep deeply and awaken energized

Carry your ideal weight for maximum health

Connect with your soul mate or life partner
The ability to turn back the hands of time isn't just possible — it's inevitable, once you learn to control a specific set of functions in your mind and life.
THERE IS A GROWING NUMBER OF PEOPLE GETTING YOUNGER BY THE DAY…WILL YOU BE ONE OF THEM?
For over 50 years, dynamic meditation has changed people's lives throughout the world. Don't you think it's time to use the same proven meditative process to change people's subjective age and help people not only live a healthier life but a longer, more fun filled life as well!
We've always been known as change generators…Now, we're YOUTH GENERATORS too! Let's do this together…
THE 8 CAUSES THAT SABOTAGE YOUR LIFE EXPECTANCY – AND HOW THE SILVA METHOD HELPS YOU OVERCOME THEM.
1. YOUR HEALTH AFFECTS HOW YOU AGE.
One of the most debilitating things that affects our sense of wellbeing and impacts how old or young we look and feel is our health. When our health is failing us, we feel our actual biological age or older.
It's difficult to feel young and look vibrant when you are suffering from an injury, in pain or worse yet, when you have a life altering disease. Pain and illness take away from the joy of life and living, causes depression and creates a hard shell that appears impossible to break out of.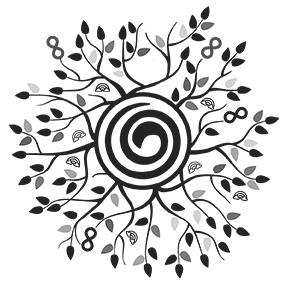 The Silva Solution
Heal your body. Your body has a miraculous potential to heal itself from injury, pain and disease. Your body responds to images and intentions motivated by your desire to be healthy once and for all. Go to the cause of what's ailing you with special, effective imagery used in medicine to heal your health problems, feel better and turn back the hands of time.
2. WHAT YOU EAT CAN AGE YOU.
It doesn't take a rocket scientist to figure out that food is directly related to health, longevity, energy and vitality. It is no secret that some foods are taking your life force away and slowly chipping away at the number of years you get to enjoy living. More than genetics, what you eat is at the core of all your health issues, including weight, and how you look and feel about yourself.
From diabetes to cancer, all the way to depression and low energy, what you eat will make it better or worse. The interesting thing is that what you eat is a matter of choice. It is totally up to you. So, how is what are eating making you feel…older or younger?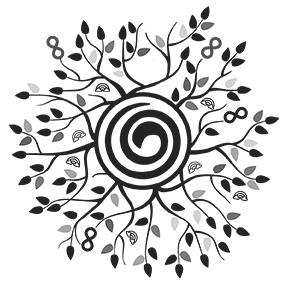 The Silva Solution
Learn how to effortlessly ignite a new habit of eating healthy, wholesome and delicious food. Choosing revitalizing nutrition for health is not only easy to do, fun and exciting, it also tastes great and immediately makes you feel better.
3. YOU THINK YOU'RE TOO OLD, DON'T HAVE THE TIME OR CAN'T EXERCISE.
Having a lifestyle with a lot of sitting, lying down and not a lot of movement adds on the pounds, makes your muscles and bones weak, hurts your immune system, slows down blood circulation, increases inflammation and can lead to an array of health issues and disease. Excuses for not exercising are a dime a dozen…showing up for your health speaks volumes about you.
Truth be told, everyone who cares about their health, longevity and overall happiness can muster up the time and energy to exercise. If you truly care about your health and the quality of your living experience, you will exercise.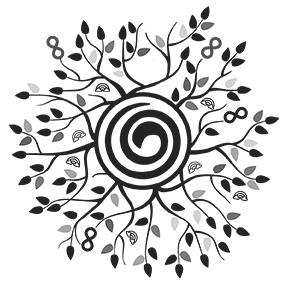 The Silva Solution
Few things turn back the hands of time faster and better than exercise. Starting slowly with a little stretching may be the remedy to kick off a new practice of exercising. Getting some exercise is always better than being sedentary. Redefine your idea of exercise and bring more movement into your life for better health and youthful living. It will certainly add years to your life!
4. YOU'RE DEPRESSED AND FEEL NO REASON TO CHANGE.
What you focus on expands. Even though we have family, friends and co-workers who care about us, when our focus in on what we don't have, we tend to feel alone and lonely. Loneliness can lead to depression and depression can lead to drug and alcohol abuse, ruin relationships, cause problems at home and work and make it harder to overcome illness.
Feeling alone and lonely can also affect your health. Studies show that various forms of depression make it difficult for people to recover from strokes or heart attacks and have a higher risk of death in the first few months after a heart attack. Depression can affect sleep and lead to extreme tiredness, loss of energy, poor concentration, faulty decision-making and make you feel old.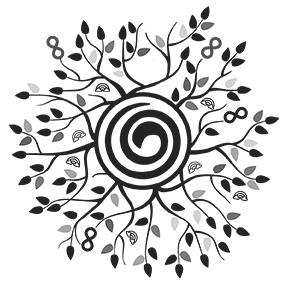 The Silva Solution
Strong, loving and supportive relationships lifts all hearts. Focusing on the love around you is a great place to start. Connecting with love, giving love and feeling grateful to those who love you is the juice of life that keeps you feeling young at heart, energetic and vibrant. After all, gratitude is an attitude.
5. I'M UNLOVABLE, NOBODY LOVES ME.

Feeling unlovable discourages the soul, breaks your heart, feeds sadness and depression, keeps you stuck in pain, anger, envy, revenge and suffering and makes you feel old and undesirable. These are the very things that take away our energy and desire to live on.
With the lack of vital life energy that comes with being loved and/or loving, a person loses the motivation to achieve, grow and evolve. And if you are not evolving and moving towards self-actualization, you are getting older faster and dying.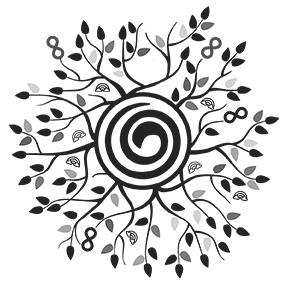 The Silva Solution
To attract a loving, life partner, you must first become a loving, life partner for someone else. If you want more companionship and love, then be a loving companion to someone you care for. If you're looking for a life partner, then there is good news. In a world with over 7.5 billion people, there's bound to be a few thousand love-seeking souls looking for someone just like you!
6. STUCK AT HOME WITH NOTHING TO DO.
Social isolation and feeling disconnected from the community or other lifestyle factors such as a healthy spiritual practice or belief are often associated with old age. When you are older, you are more likely to suffer from health issues. People around you are also getting sick and/or dying and if you haven't been exercising on a regular basis, your mobility can be impaired. Older people typically have no jobs to go to or friends to hang out with.
The health effects, physical and mental, of social isolation can lead to depression, anxiety, insomnia, weight loss or weight gain, substance abuse, tiredness and a lack of motivation…all associated with aging and feeling old.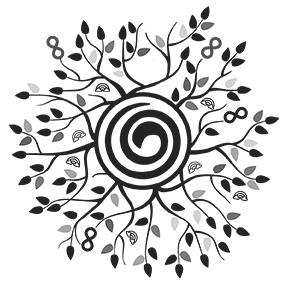 The Silva Solution
Life is so much better when we are connected and there are steps you can take to give your social and spiritual life a boost. Make a plan, decide now to reach out to those who have their doors open and welcome you in. Imagine how invigorating a life with social activities and great connections can be.
7. I FEEL WORTHLESS AND UNIMPORTANT.

Trauma, loss of a loved one, being laid off from work, illness and a dwindling bank account chips away hope and makes one feel like a failure with no real value to contribute.
Getting strength from a Higher Power and believing that there are still some great things to come your way can be challenging when you feel totally disconnected from the power Source Energy can provide.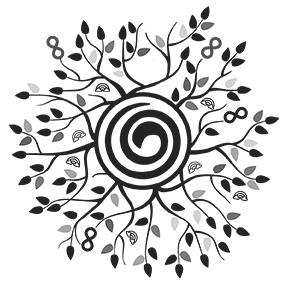 The Silva Solution
Your BELIEFS create your living experience. When you reconnect with your idea of a Higher Power, be it a saint, guardian angel, Universal Source Energy or your higher self, you allow that power to support you and your EXPECTANCY of greater things to come to draw them towards you. When the Universe has your back, you know that life is good and can only get better.
8. I LOOK AND FEEL OLD.
Grey hair popping out throughout your body, wrinkles and crow's feet around your eyes, eyesight a bit blurry, muscles ache, there is stiffness in your joints, you're slower than you were before and you just can't seem to do the things you used to. Although mostly typical as we age, if left unattended, they can speed up the aging process and make you feel and look older than you are.
In addition, the signs of aging are all around us. There are medicine bottles on our night tables, pain relieving creams in our drawers and antacids in our pockets. Just seeing these age reminders is enough to add a few years to life.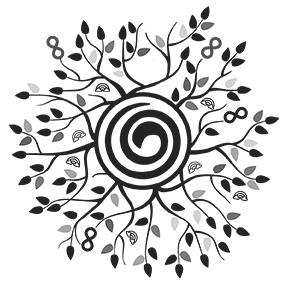 The Silva Solution
Vanity can go a long way. Along with your new diet and exercise, a trimmer body and higher energy levels, it's time to get a makeover. Getting a new do, wearing something trendy and colorful, dancing to your favorite music, dressing up for a night out and finding a hiding place for all your meds are all great ways to make you feel and look amazing and turn back the years of your subjective age.
Your Instructor –
Laura Silva Quesada
Laura is the daughter of Jose Silva, founder of the Silva Method, a method teaching students specialized guided imagery techniques to rewire their subconscious with positive programming, tap into their true potential and achieve their goals. For decades, The Silva Method has been considered as the original and most imitated dynamic meditation program in the world.
Laura was born during the pinnacle of her father's research on mind development and was one of his primary research subjects. This gave her extensive personal experience and insight into the creation and use of life-changing and intuitive techniques. Carrying on where her father left off, she continues to serve humanity through the products she creates. Today, as President of LSQ Productions, she is able to enforce a broader vision, expanding beyond traditional seminar training to Internet e-learning.
The Silva Method is at the heart of everything Laura produces. She has been training for over 40 years and learned, first-hand from her father, of the great power a disciplined mind can have. She invested over a decade to grow Silva international's reach and strength and is credited as the brain power and creator behind several, hugely popular, online, Silva home study programs – Silva Life System, Silva Intuition System, Silva Mind Body Healing, and Silva Manifesting. The very programs that have kept Silva at the forefront of the personal growth industry.
Laura is a modern woman, raising a family, running a business, nurturing a beautiful marriage, and balancing her time to live a healthy lifestyle. She is a true testament to the Silva Method's empowering techniques, and a fan favorite across generations.
UNITING PHYSIOLOGY, PSYCHOLOGY AND SOCIOLOGY TO TURN BACK THE HANDS OF TIME.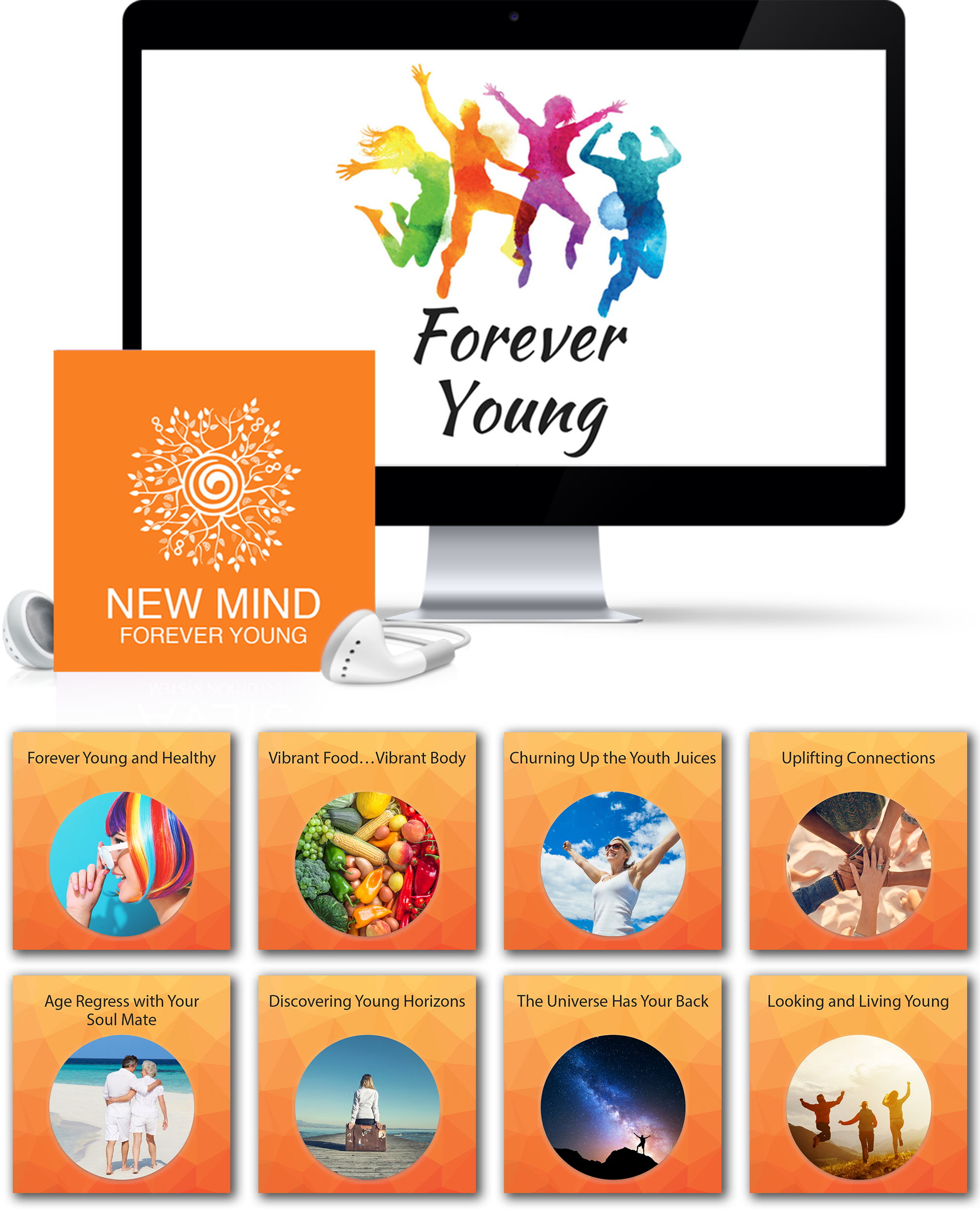 Available exclusively on this site, Forever Young is an audio home training program that gives you advanced mind empowerment concepts, tools and techniques for engaging every layer of your being.
A totally new program with a step-by-step curriculum for lowering your subjective age that transforms your health, body, energy and lifestyle to turn back the hands of time.
6 brand new mind empowerment meditations created specifically for improving health, reducing weight, becoming more fit and living a youthful and vibrant lifestyle.
Outside the box concepts and meditations that help you recapture that youthful physical and psychological state like the Forever Young and Healthy Mediation, Stretching Exercises for toning and the Mirror of Love Meditation.
4 weeks of lessons and support unlike anything you have ever tried before.
THE 4 WEEK PROGRAM IS DIVIDED INTO THE FOLLOWING 8 MODULES:
MODULE 1
FOREVER YOUNG AND HEALTHY
One of the most debilitating things that affects our sense of wellbeing and impacts how old or young we feel is our health. When our health is good we feel strong, vibrant and young. When our health is bad, we feel our biological age or older. There are great benefits to having a younger subjective age that comes with feeling healthy.
YOUR BODY IS A HEALING MACHINE
It is a known fact that your body is a healing machine. Left alone, it does the best it can with the resources available. Yet, when you participate in the healing process, you can direct your body to work miracles.
DESIGNING IMAGERY GUIDELINES
Guided imagery for healing works and has been used in the Simonton Method (Dr. Carl Simonton) for helping to heal cancer at the Simonton Cancer Center for decades. Here, you will learn valuable guidelines for effective healing imagery.
MEDITATION #1
Forever Young and Healthy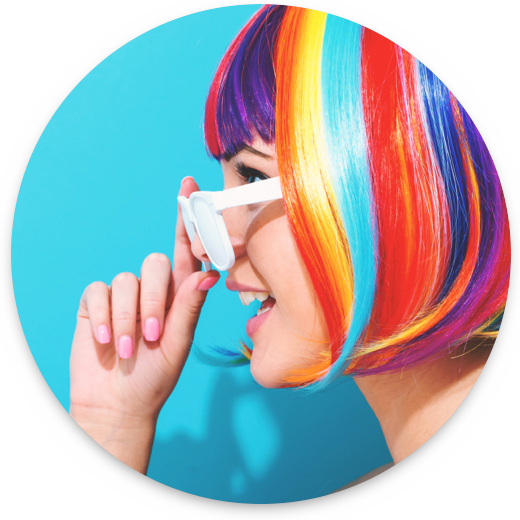 Module 2
VIBRANT FOOD…VIBRANT BODY
Nutrients are the cornerstone of a healthy diet. Your diet must include proper nutrients for your health to thrive. A nutritious diet provides the energy and building materials you need to construct and maintain every organ and system. This alone will turn back the hands of time and make you younger.
YOUR BODY DOESN'T PRODUCE ESSENTIAL NUTRIENTS
Essential nutrients come from the foods and beverages you consume or from nutritious supplements. Having a healthy diet is one of the first steps to healing your body, feeling great and turning back your subjective age.
REJUVENATE YOUR BODY WITH THE RIGHT FOODS
Take care of your body, inside and out when you sit down to eat. There are great food options that are deliciously satisfying and make you feel pampered, and ageless. From full hair and smooth skin to white teeth and pain-free joints, these easy-to-find foods will keep you feeling and looking your best.
MEDITATION #2
Ideal Weight for Maximum Health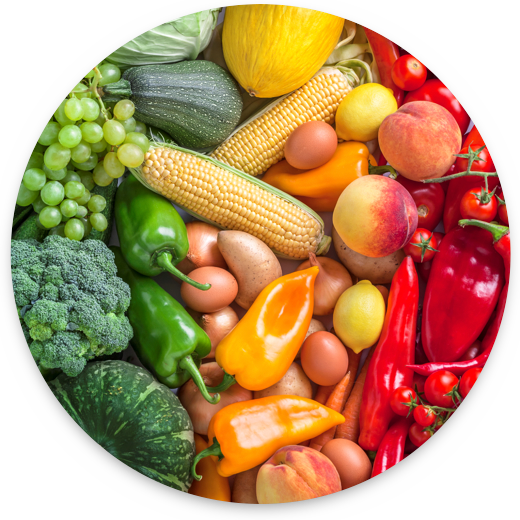 Module 3
CHURNING UP THE YOUTH JUICES
It doesn't take a rocket scientist to know that physical activity keeps your body in top shape and helps you feel younger. Studies found that people who are active, have younger cells than those who aren't…by nine years. Exercise is a sure way to keep you healthy, feeling good and turn back your subjective age!
A MULTITUDE OF CHOICES
There are many forms of exercise that may appeal to you and get your youth juices flowing. The goal is to do some activity that causes you to move more in ways that strengthen you, make you feel vibrant and young inside and out.
SHOWING UP IS THE FIRST STEP
Most people set a goal to exercise regularly, yet, it takes a person who puts their money where their mouth is to show up. Exercise is key to reversing the aging process. The choice is yours…you can show up and get younger by the day or you can do nothing and age not too gracefully.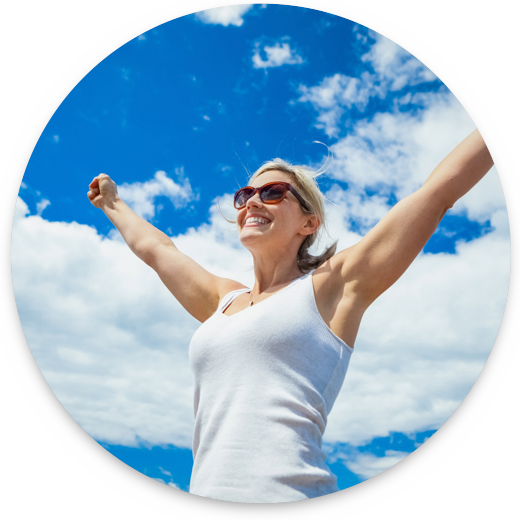 Module 4
UPLIFTING CONNECTIONS
To turn back the hands of time, along with better health, nutrition, your ideal weight and exercise, you need strong and supportive relationships. To feel accepted, supported, loved and valued, good relationships are vital and can help lift the spirit, lessen the chances of depression and give you a reason to live a healthy life.
HAPPINESS HEALS
Depression is a mental disorder that also affects your physical health and well-being. It can also cause changes in your body. It is a serious medical condition that may have a dramatic effect on your quality of life and it can make you feel old and alone. Acknowledging loving and supportive relationships allows happiness to set in pushing depression away.
GOOD LOVING VANISHES PAIN
When the loving is good, the pain disappears. Love is a vital component for the health of your heart, body, mind and soul. It is important to remind yourself that there is so much to love. There is love of life, nature, animals, others, and love of self. All of these acts of love provide amazing health benefits, make you feel vibrant and lowers your subjective age.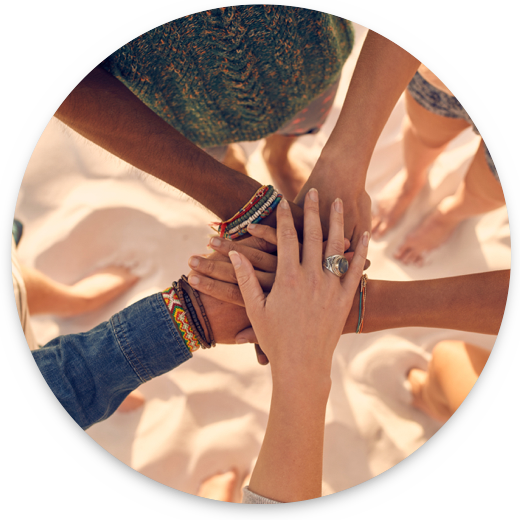 Module 5
AGE REGRESS WITH YOUR SOUL MATE
There are chemical processes in the brain that affect how we feel when we're with a significant other, the body releases hormones like oxytocin and dopamine, that signal feelings of trust, pleasure, and reward. Love and wellness often go hand in hand. Supportive, loving relationships heal and make you feel young.
A TICKET TO GOOD HEALTH
Studies show that romantic, loving and supportive relationships can release the proper chemistry in your body to lessen stress, lower blood pressure and make you feel healthy, young and alive. Love is a motivating factor in starting an exercise program and improving your looks.
BE THE LOVER YOU WANT TO HAVE
The best way to attract your soul mate or enhance your already existing love relationship is to be the lover, partner or mate you have always dreamed of. Like attract like and we attract who we are. Focus on being a better you and you will attract that same love energy towards you.
MEDITATION #5
Attracting your Soul Mate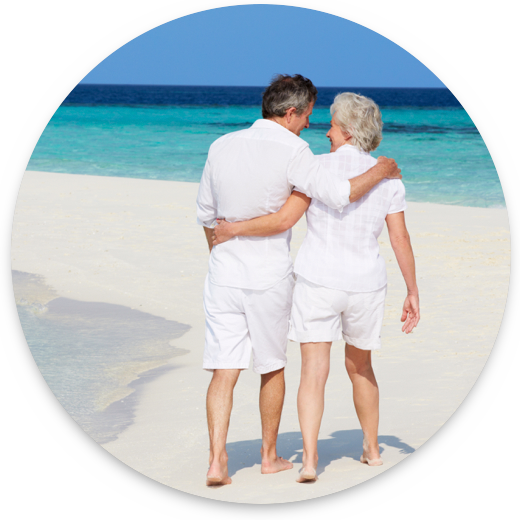 Module 6
DISCOVERING YOUNG HORIZONS
Together with physical health, nutrition and exercise, there must be an integration of social and intellectual wellness as well. To get fulfillment from your chosen career, open your mind to new ideas and experiences, interact with others and better your community, all the while learning new skills and seeking new challenges is a great way to stay young.
CONNECT WITH OTHERS AND GROW YOUNG
Social Wellness is our ability to relate to and connect with other people we come in contact with. Health benefits come from establishing and maintaining positive relationships with family, friends and co-workers. Extending yourself to new experiences keeps life interesting and you feeling young and vibrant.
YOUR MIND WORKS BEST LIKE A PARACHUTE
Intellectual Wellness is the ability to open your mind to new possibilities. The desire to learn new concepts, improve skills and seek challenges in pursuit of lifetime learning sharpens your intellectual pencil, makes you healthier and keeps your mind young and agile.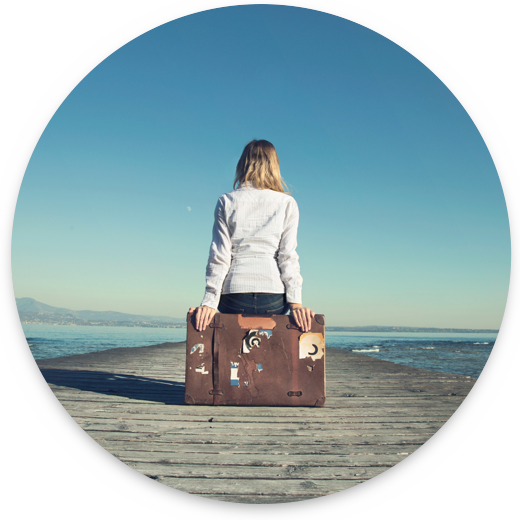 Module 7
THE GREAT PROVIDER
Many studies show that believing in a power greater than yourself has huge benefits in all areas of life. This Higher Power may be a God, a saint, your guardian angel, Universal Source Energy or your higher self. It is simply something bigger than yourself that can help you in overcoming hardships, making a positive impact on the world and caring for the planet that birthed us.
HAND IT OVER TO THE UNIVERSE
Scientifically knowing that the Universe consists of an energy that gives rise to all creation and appears to respond to your thoughts, images and intentions, makes it easier to connect with this great power and beckon it to satisfy your every need.
THE FORCE BEHIND EVERYTHING
We cannot control everything that happens around us. We do have full control of our actions. Surrendering control to the force behind everything that exists frees your mind and spirit to flow wherever the river of life takes you. Being one with something stronger than yourself reminds you that you are not alone.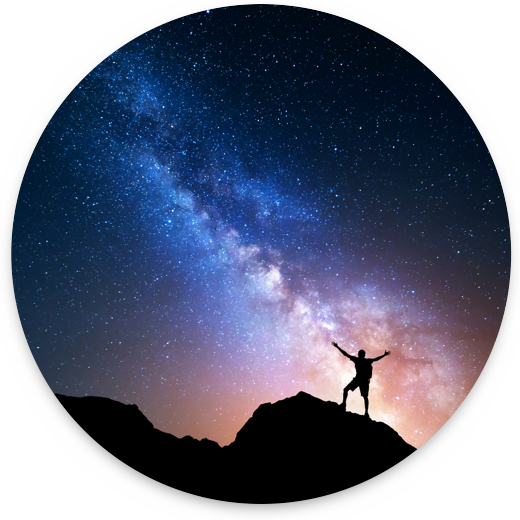 Module 8
LOOKING AND LIVING YOUNG
Studies show that an active love life, drinking red wine and listening to music are among the top 40 things which keep us young. Along with that is wearing whatever clothes you like, getting a makeover and staying physically active. All of these are lifestyle choices we can make the moment we wake up to a new day. Choose to live young and youth will follow.
YOU ARE AS YOUNG AS YOU THINK
Age stereotypes can have an important effect on health. Negative stereotypes are associated with being useless, helpless and devalued and can result in memory loss, poor physical functioning and early death. Positive stereotypes are associated with wisdom, self-realization, satisfaction and a higher level of functioning.
THE ADVENTUROUS AND YOUNG MINDSET
We have far more control over our health and wellbeing than most of us realize. Buying into a mindset that age robs you of the good things in life results in just that. Acting as if you are younger truly does make you feel and look younger and it allows you to trek out into new and exciting adventures.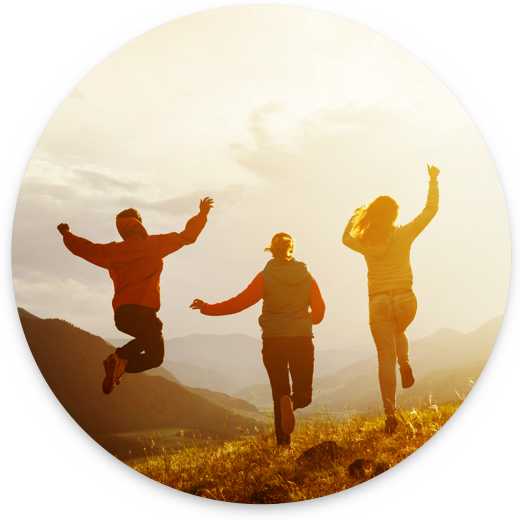 YOUTH, HEALTH AND VIBRANCY IS ONE PART OF A YOUNGER SUBJECTIVE AGE… THE OTHER IS A LONGER LIFE!
One of our goals in Forever Young is to achieve the highest quality of life. The best way to experience that is when you feel young, are healthy and have energy that lasts the whole day.
Feeling young, healthy and vibrant naturally lowers your subjective age. Caroline Adams Miller, author of Creating Your Best Life, says, "It's totally possible to rediscover that zest and optimism you felt when you were younger. In fact, recapturing those qualities is essential to leading a healthier, happier life in the long run."
At the core of Forever Young is a selection of advanced mind empowerment concepts, tools and techniques for engaging every layer of your being. Some of these are brand new, and some are age old enduring favorites.
THE 6 BRAND NEW EXERCISES YOU'LL EXPERIENCE IN FOREVER YOUNG:
1. FOREVER YOUNG AND HEALTHY
for repairing injury, eliminating pain and healing from disease
2. MIRROR OF LOVE
for connecting with the love others have for you and you have for others
3. ATTRACTING YOUR SOUL MATE
for elevating your inner vibration to attract soul mates be it a life partner, romantic, friendly or professional
4. STEP INTO THE NEW YOU
for experiencing a new way of being that prepares you to enjoy new experiences, people and opportunities
5. THE UNIVERSE HAS MY BACK
to be empowered, supported, energized and healed by a Higher Power
6. TRANSFORMATION
for allowing your personal growth and evolution to be actualized
Here's What You Get When You Order
New Mind: Forever young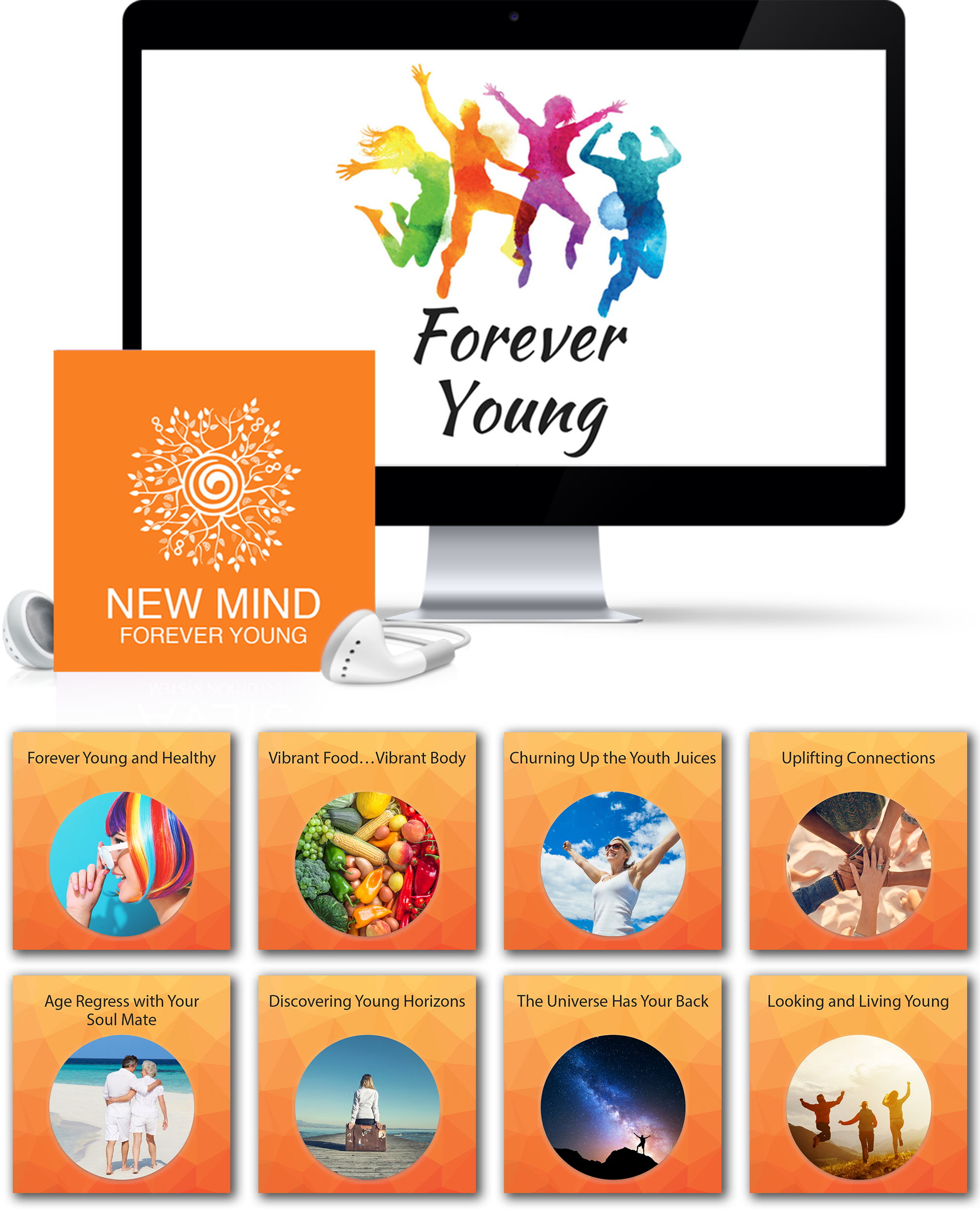 8 modules to help turn back the hands of time and
lower your subjective age
6 brand new exercises that will improve your health,
lower your weight and enhance your emotional wellbeing
A four part E-book to use as a resource manual and
to integrate your learnings
An unconditional 90-day money back guarantee
Plus the following bonuses:
Designing Imagery Guidelines
Ideal Weight for Maximum Health Meditation
A Stretching Exercise Video
A Seven Day Exercise in Affection
Start New Mind: Forever Young Now